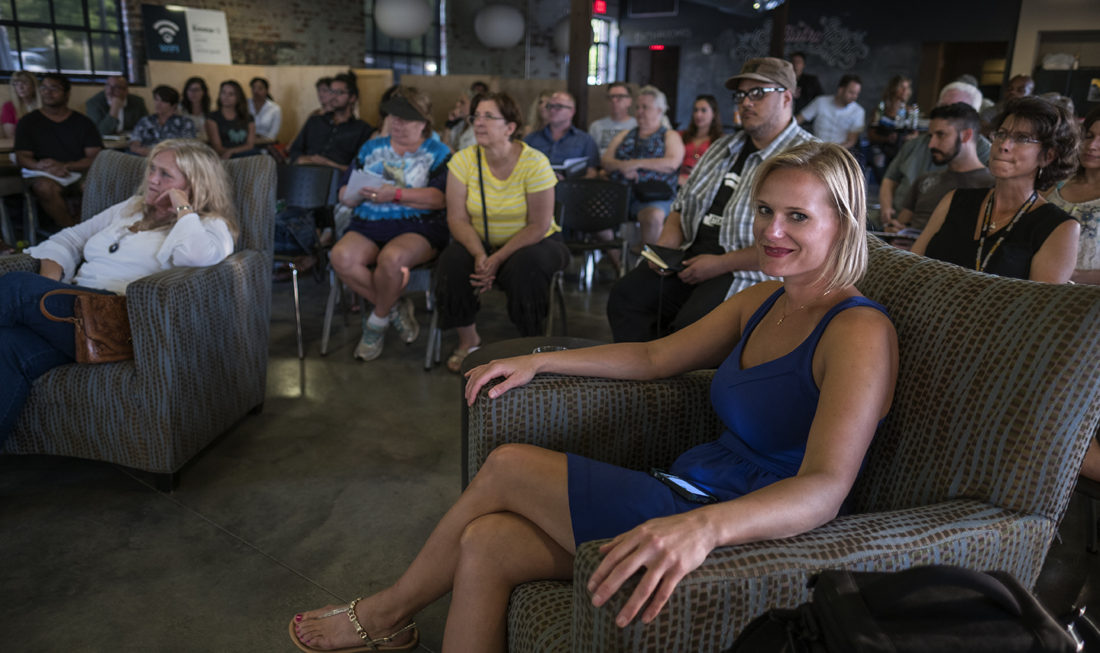 Top 25 reasons people join the Nashville Creative Group
The Nashville Creative Group is well on it's way to reaching 10,000 members this year. We are growing fast and completely by word of mouth, so how are we growing such an highly engaged audience organically online and offline completely for free?
We give people access to a creative community 24/7.
But that's not where the story began, we started with only a handful of people, so what attracts them to keep coming in droves?
I decided to find out and asked new members, "Why do you want to join the group? What benefits are you seeking from the community?"
Top 25 reasons people join the Nashville Creative Group
I've been a creative my entire life. Although I'm a musician by trade, I'm always building new things, performances, sets, and I love meeting other masterminds.
To support and learn more about the creative people in my community!
I'm an artist deep down inside, photography is my hobby, being new to the area it seems like the perfect group to join and meet like minded artistic individuals.
I am trying to learn more about art events, learning opportunities, shows, and I need to make some more art friends. I've been kind of a loner since we moved up from Florida.
I want to be inspired. I'm not so creative but like being around creative souls.
As an actor and film maker I always want to connect with those like minded individuals as myself. This is one of those opportunities to do so.
Film student working on projects for school and need to network with people and seek advice.
I want to chat and meet like minded individuals. I feel one needs to continue grow creatively and networking helps.
I'd like to promote the arts in my community.
Seeking to make friends in the creative community and to branch out of myself. I enjoy learning new things, being around people who want to engage, learn, have fun, and work hard towards their goals.
I have a friend who recommended me to this group, and from what I️ have read this, is a group I want to invest more time in! Getting your local business out there and sharing your ideas with other local business owners is a huge deal to me!
I am looking for a creative community to share my ideas with, get feedback, and inspiration.
I'm a local artist and want to connect with others to gain and share inspiration, collaborate and to potentially network and make a name for myself in this art community!
I'm hoping to network and maybe find some talent for my business.
I would like to have more insights into the local creative community.
Looking for freelancers.
Communicating with fun and creative like minded people.
I am an actor, artist, and filmmaker looking to meet more like minded people. It seems my husband and many other friends have already found this page.
I would love to be able to brainstorm on new projects, share opportunities and spread the word about the creative work I'm doing.
I love creativity as a whole. I meet with a friend to watercolor at coffee shops on weekends, and its been really great making friends through our similar creative endeavors.
As a teacher in the area, I like to have my pulse on the community I work in.
A friend recommended it: I'm an artist who is seeking like-minded new friends.
Looking to hire someone!
Seeking to join and meet other creatives to broaden my network of potential collaborators.
Here to support others and to connect creatively!
Now you know! Join us to connect, share, make friends, support your community, attend events, network, collaborate, and more! We want to become the most highly connected hyper local artist community in the world and we already are doing it!
Learn the whole story! Click here to read about us in Nashville Arts Magazine.