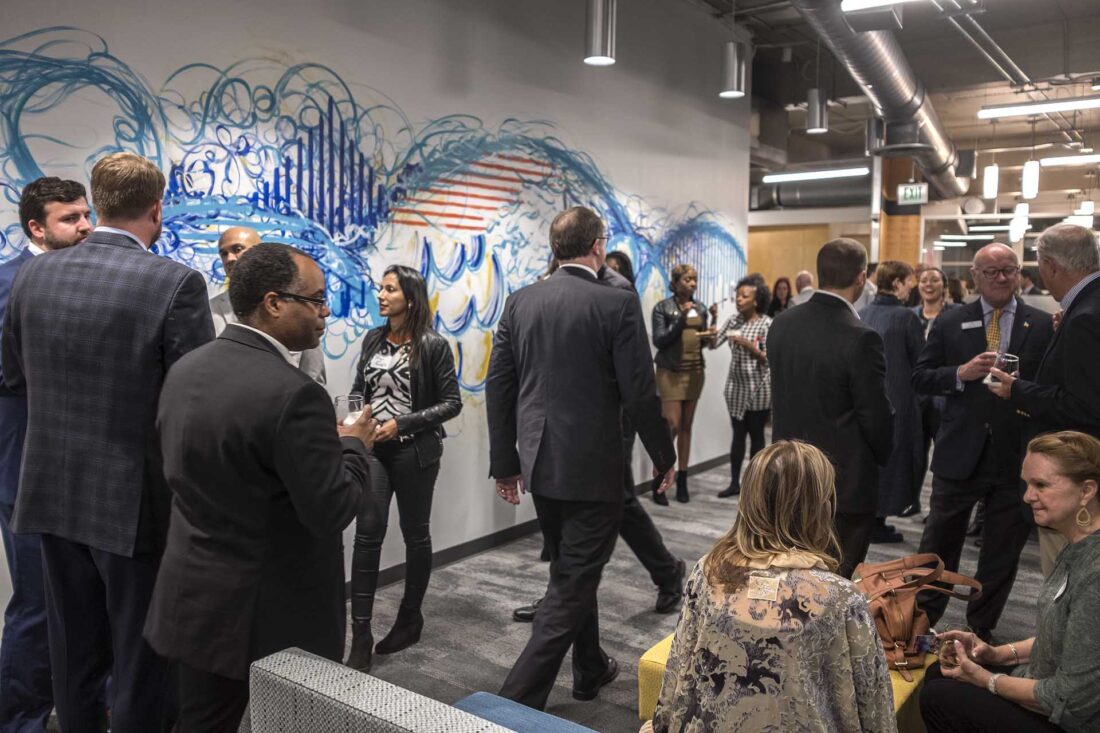 Mural Interprets Trust As Core Value In Company
In any relationship, trust is essential if you expect it to grow. Trusting your family, friends, and colleagues, but most importantly trusting yourself.
That was the case for Aaron Dorn, CEO of Nashville's newest bank for creators, Studio Bank.
When Aaron decided he wanted to start a bank, he was facing odds stacked against him. But he trusted his vision, leaned into his team, and they started to grow.
And boy did they grow. Their team raised 46 million dollars to launch.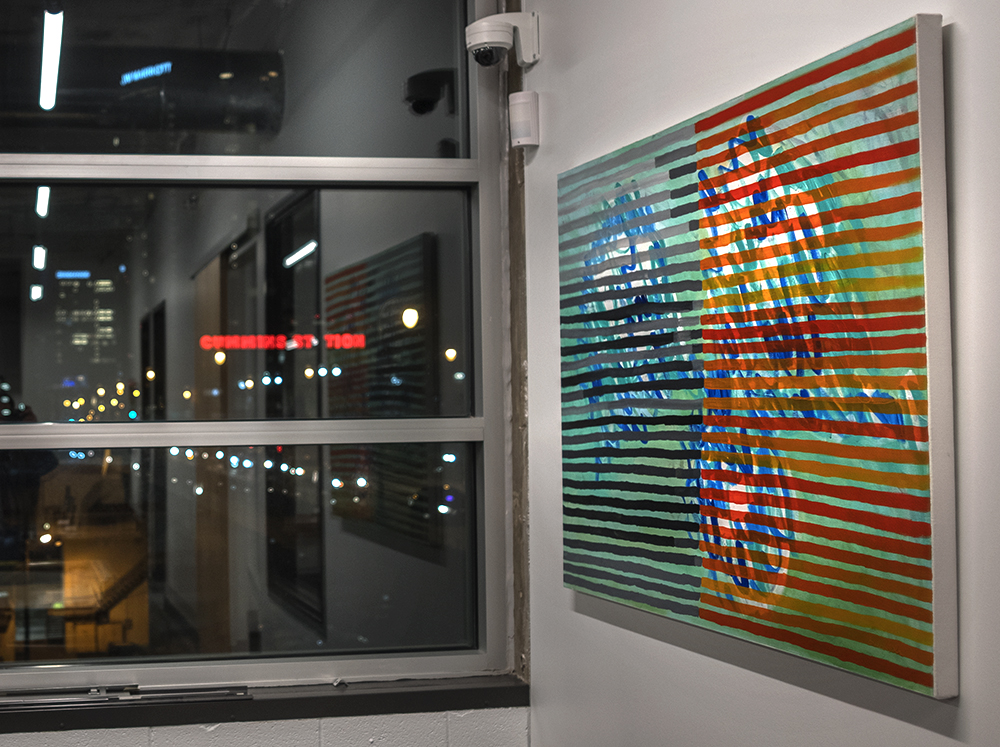 I came to really know Aaron during a meeting at The Studio 208, an elite art gallery and consulting firm serving Nashville's most innovative companies, when we were discussing the art that would be placed in the bank.
He saw my painting, Transition, and immediately connected to the colors and composition. I began to explain the painting, how and why it was created. A short conversation about art is all it took to realize we were on the same page.
It was because of this connection that Aaron trusted me and commissioned me to paint a 46-foot mural in their first branch, located in The Gulch.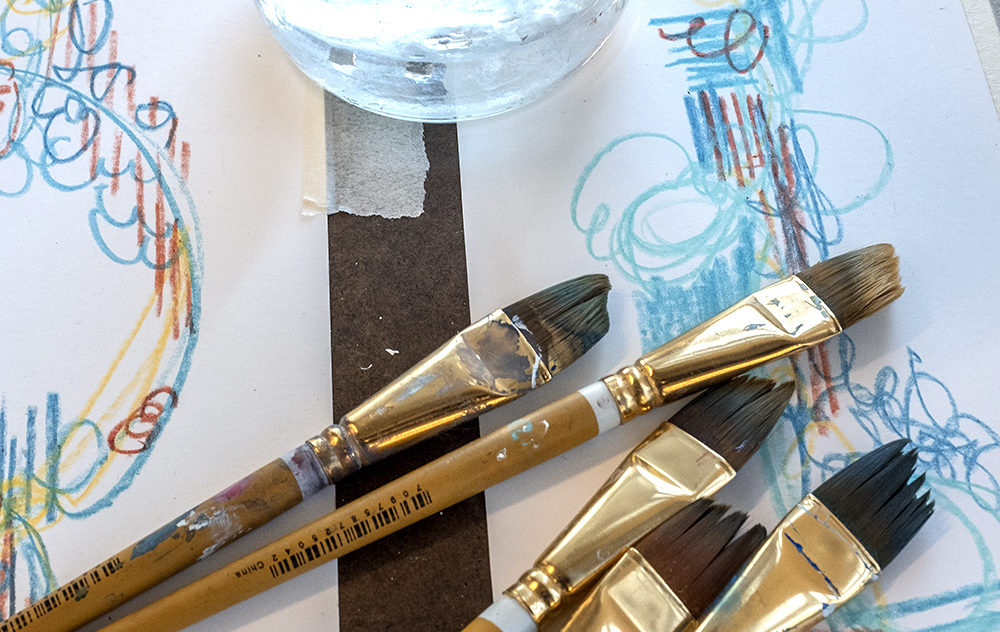 We discussed the color palette, form, and composition of the piece, but ultimately it was the spirit of the team that influenced the painting.
For a week I painted in their space, day after day meeting more of the team, and interpreting those interactions with paint on the wall.
My mural entitled, Trust, is my interpretation of the team and their story. It's their spirit, their energy, their joy, and excitement. It's an interpretation of the leadership Aaron demonstrates.
The most beautiful part of Studio Bank is the story of their team and how they've evolved. They are a unique collection of professionals, because they've all worked together before at some point in time. Trust is at the core of their company because it's at the core of their people.
Now they have a 46-foot mural to spark a conversation, create a new connection, and share their story, continuing to build more and more trust within the company and community.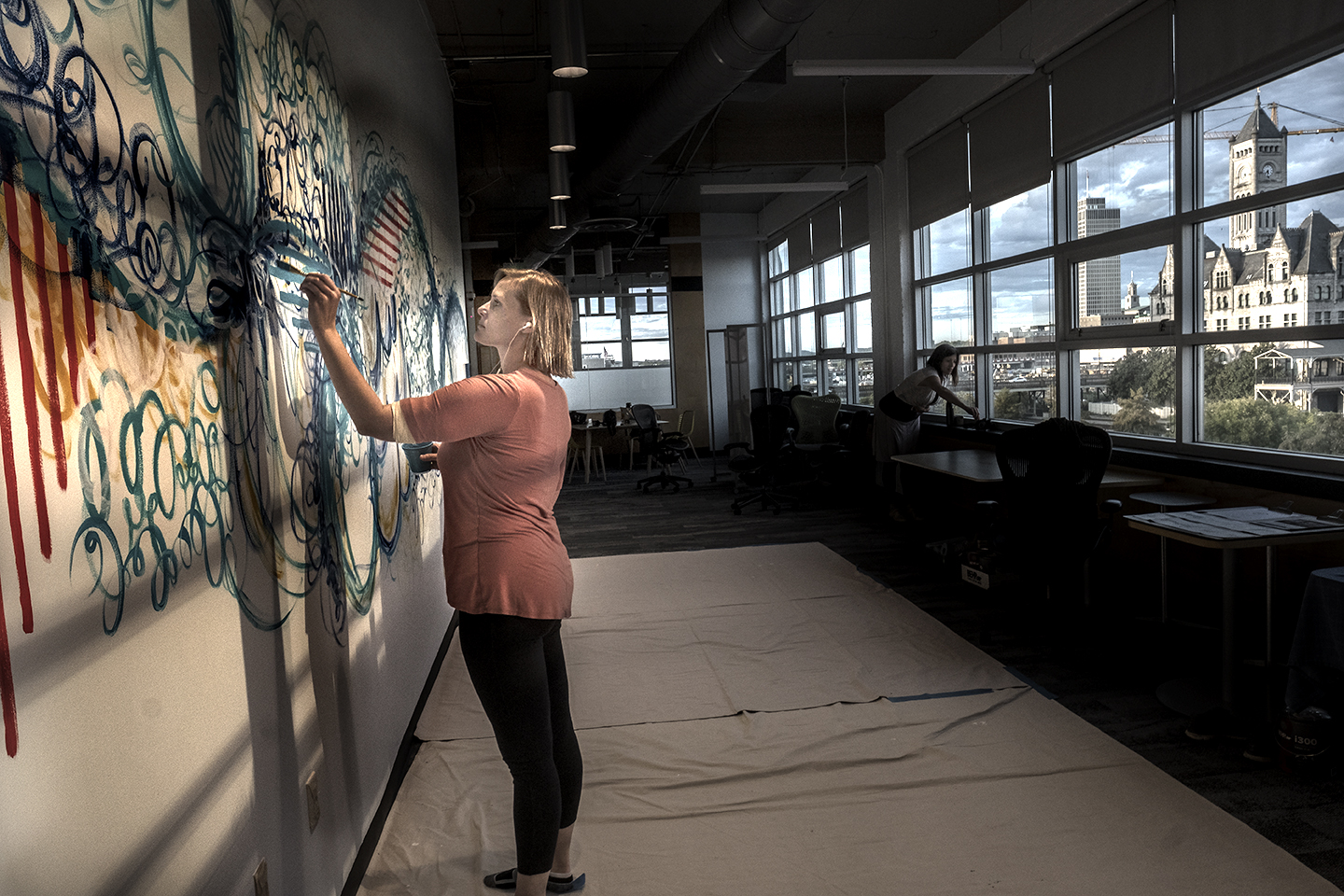 Photo essay by John Partipilo