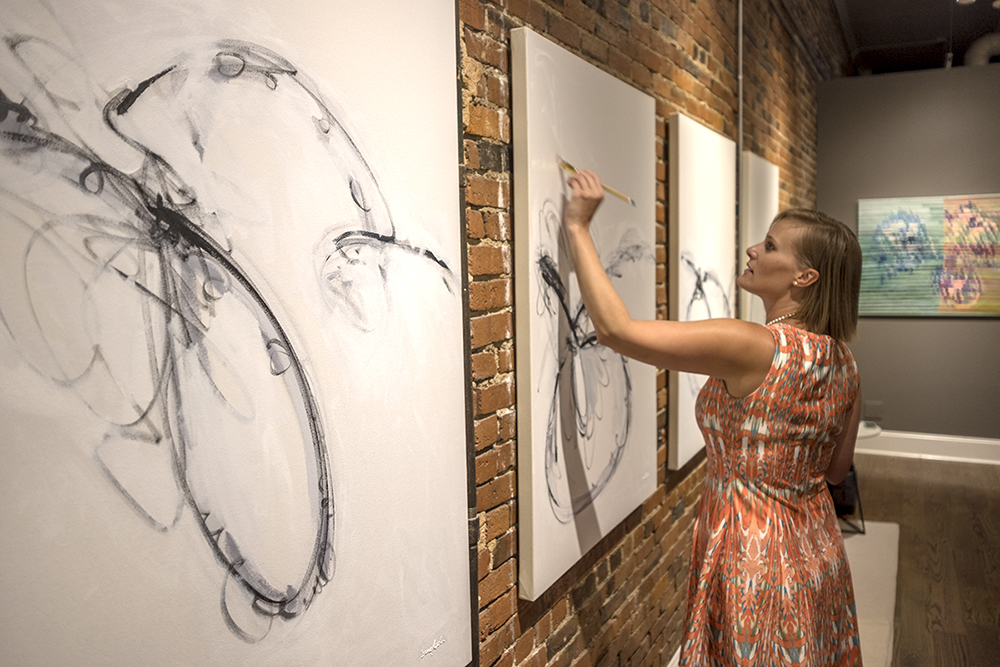 10 Mindful Steps To Becoming Highly Creative
How would you like to become your best creative self?
That seems to be what everyone in my community is looking for. It's what I'm looking for. And I have an answer.
Over the years I've created a process that works for me. It is unique to my needs and my life, so it may not work for everyone, but in my workshops and talks sharing this information I've witnessed people open up and release limiting beliefs that hold them back from being their most creative.
My process has the power to be transformational.
These steps have transformed my life, so I can personally stand behind every one of them with confidence that they can help you too when you are intentionally, consistently, and persistently seeking change with dedication and commitment. Here we go.
RENEW YOUR MIND DAILY
The mind is powerful, we know this already — our thoughts become our reality. Commit every morning and throughout the day to check in with yourself with these three questions: How do I feel? How do I want to feel? What do I need to do to get there? Then focus on what you know to be true and positivity reaffirm thoughts that will support your steps forward.
VISUALIZATION
Use visualization to wonder into your mind. Whether you're looking for something new or already have an idea of what you want, visualization is a tool that will shift the focus of your mind and create a clearer pathway for you step onto.
MEET YOUR OWN NEEDS
There is no amount of outside validation that will ever convince you are enough. You have to do that yourself. Be your own power by looking within for confidence.
GET INTO YOUR BODY
Many times negative thoughts create a barrier between becoming more creative. A way to shift out of negative thought patterns in the brain is by getting into the body. This means having a spatial awareness of the body and it's surroundings. Breathe, dance, walk, laugh, exercise — these are just a few activities that connect your mind with your body and will open up space for new positive thought patterns.
BEING VS. DOING
Sometimes it's necessary to be still and other times take action. There is a balance between being and doing and becoming familiar with each is important. Trust that they both have a purpose to further your growth.
LISTEN TO YOUR INTUITION
Your intuition wants to have a voice in your life. It acts as a guide and comes through in your body, mind, and spirit. Listen to your intuition, follow it, and you will gain clarity opening up space for creative thought.
BE AWARE OF YOUR LANGUAGE
Words are powerful and what you say really does matter. Have you even listened to how you talk to yourself in your mind or how you describe yourself to friends? It is kind? Use language that tells a story of where you want to be, how you want to feel and that will position you to connect with your creativity.
BE A LIFELONG LEARNER
Adopt a mindset that you are open to receiving new information. Learning is growing and that's something we'll do for the rest of our lives.
EMBRACE THE CREATIVE CYCLE
Being creative is output. Renewing creativity is input. It's a cycle, get used to that. If you're not feeling particularly creative then seek ways to rejuvenate yourself instead of focusing on the lack.
FIND INSPIRATION
Inspiration is everywhere — when you're looking for it. Get involved in a community, try something new, do something and inspiration will find you.
Like this post? You'll love working with me! Click here to contact me so we can connect.