Creativity Inspires Leadership in Business
Leadership development today must include the development of creativity. The two go hand in hand.
"The highest levels of performance come to people who are centered, intuitive, creative, and reflective – people who know to see a problem as an opportunity." – Deepak Chopra
People who can access their creativity are better problem solvers. In my workshop, "Creativity and the Role of the Leader" I teach participates to access creative thinking easily.
Most recently I worked with a group of women in leadership from Bridgestone inspiring them to become better leaders in their organization.
The Bridgestone Women's Initiative Network, BWIN, hosted their event at The Studio 208, a premiere downtown art gallery and event space.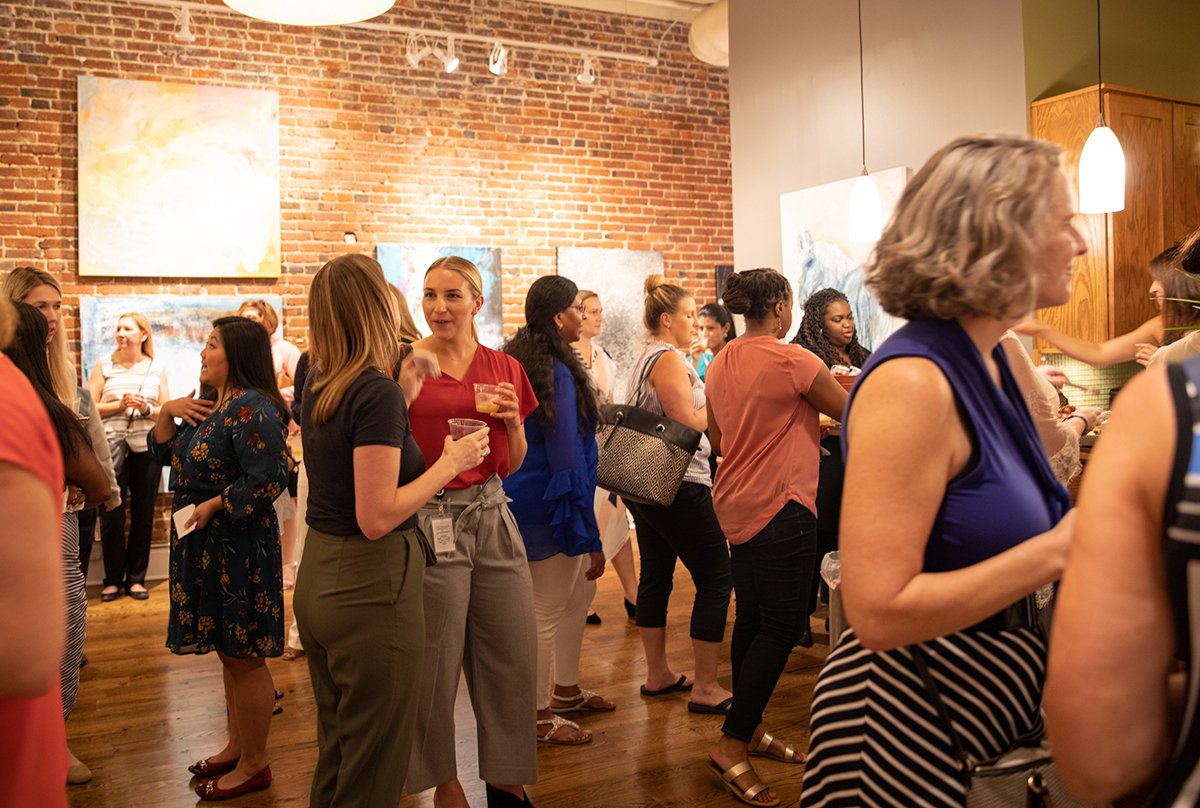 For the first hour gallery owner, Ashley Bergeron Segroves, hosted the all inclusive networking event where women enjoyed previewing art work from local artists.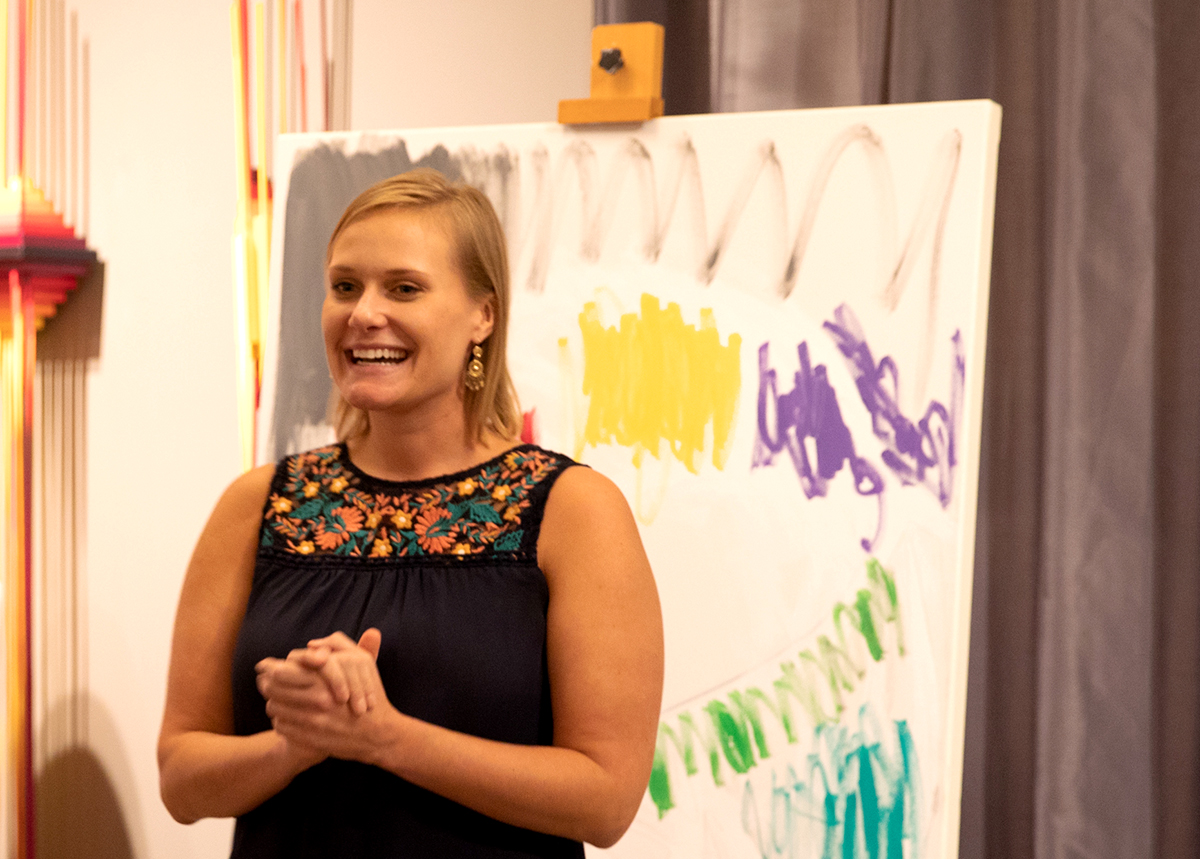 Next I gave a 30 minute speaking presentation about how to access the creative part of the brain and how that impacts our ability to lead.
Following the talk I facilitated a 30 minute group activity to discover how the presentation resonated with the women on a personal and professional level.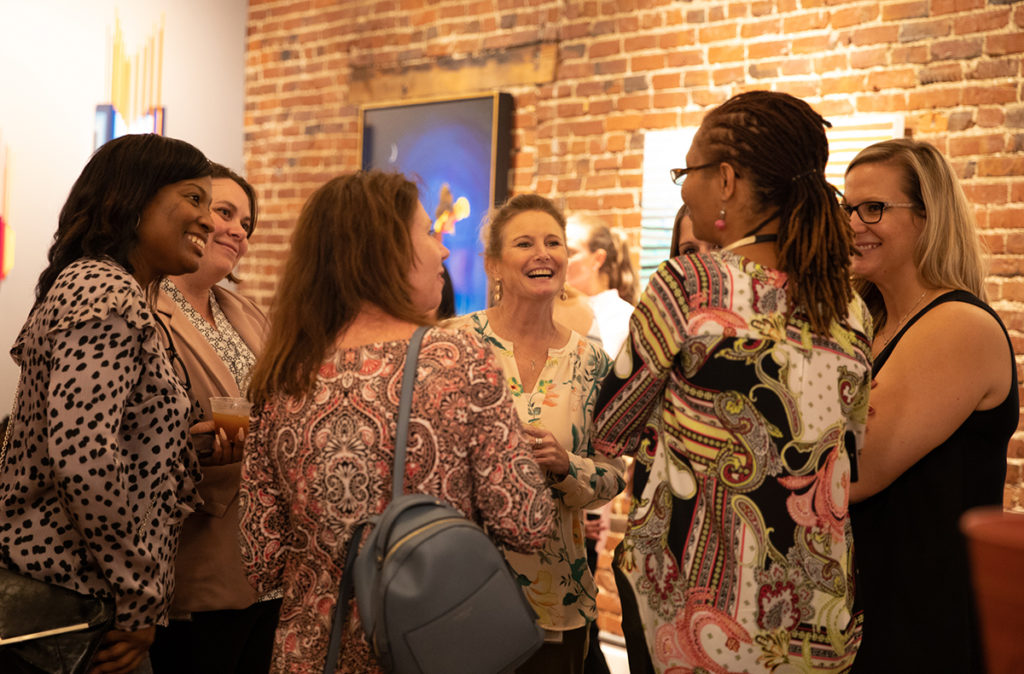 After the group activity, one-by-one leaders presented their group's top takeaways from the talk. Then for the following hour we turned their reflections into a painting.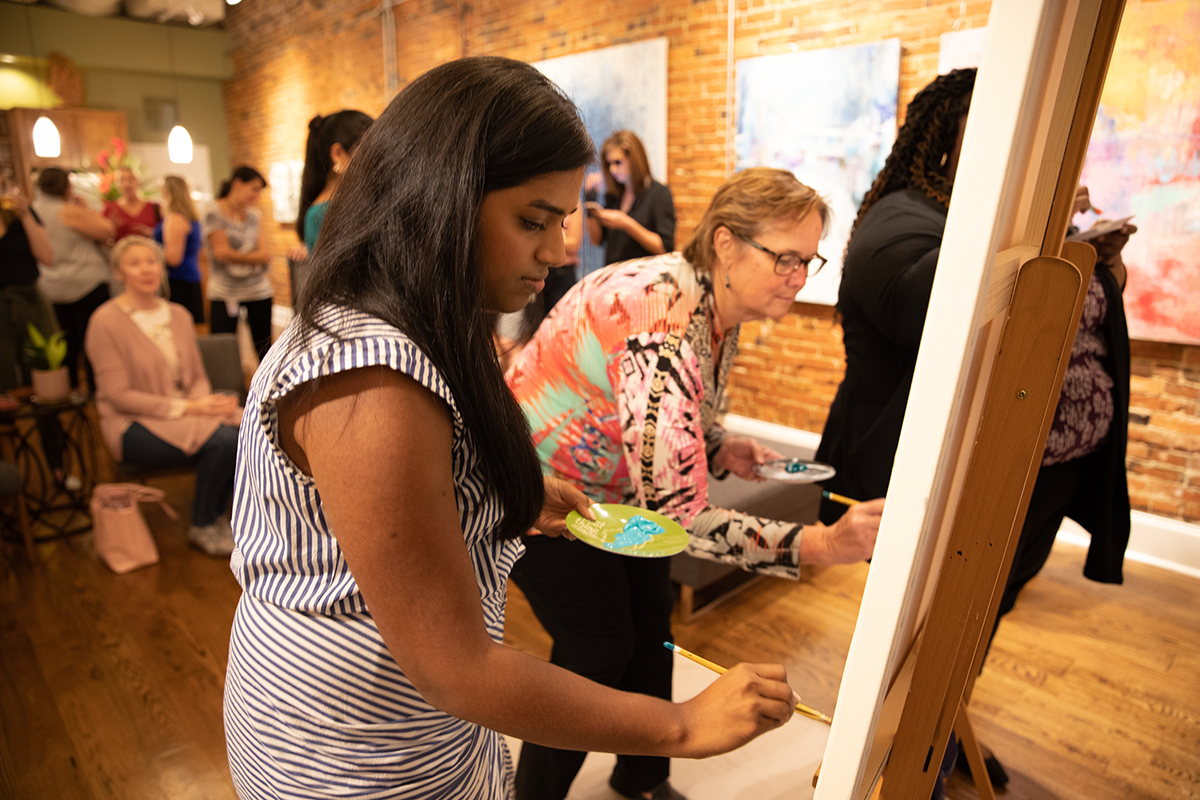 To complete the process, we joined together again to celebrate the finished painting at Bridgestone Tower in Downtown Nashville by hanging it in a common area for all to see. Now the art work will serve as a daily reminder of how creative thinking is accessible to all.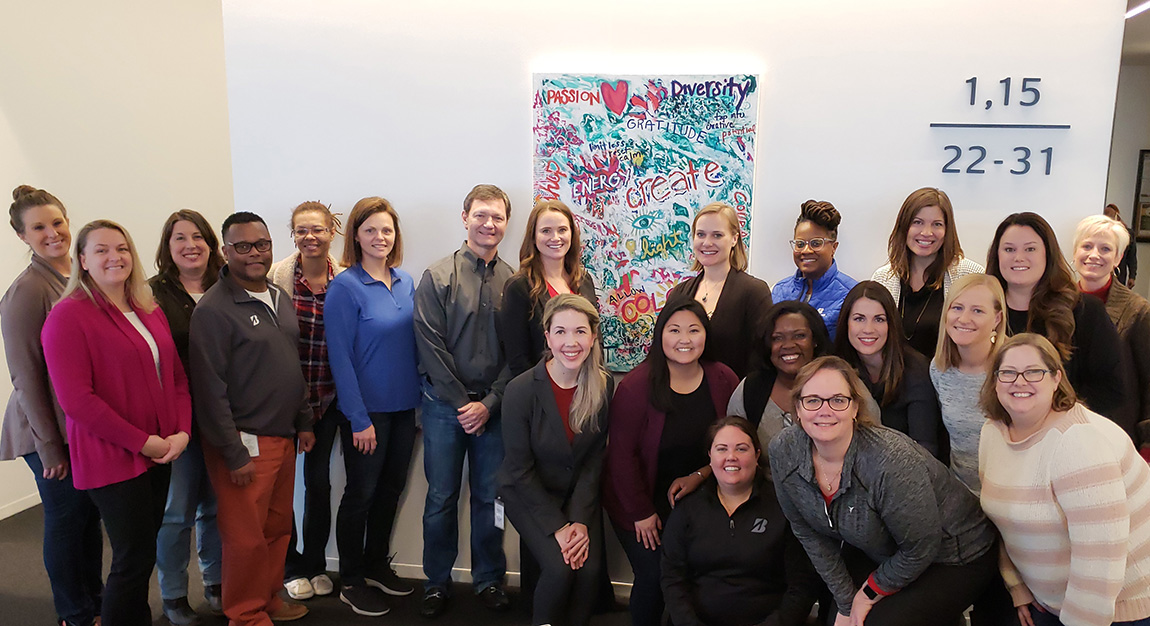 Thank you Bridgestone for an incredible partnership!

"Everyone was mesmerized taking in everything Beth was saying. Very impressive!"
Maria Dunn, Strategic Planning Manager at Bridgestone
"This is one of the best experiences BWIN has ever had!"
Michelle Lane, Executive Director of Marketing and BWIN President

Host this workshop for your group!
Contact us today to book Beth to speak.