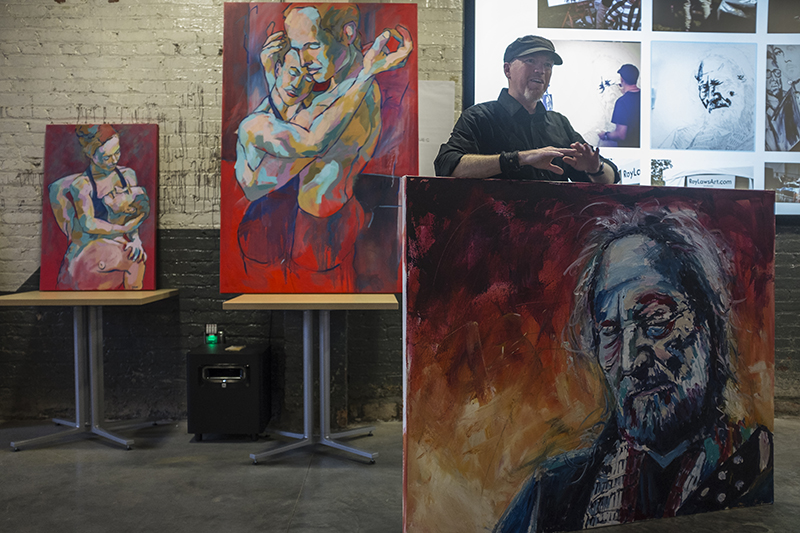 Nashville Creative Group connects Middle Tennessee artists
Nashville Creative Group members came together Monday night to "Show and Tell" their work — whether it was finished or not. The space was set to accomplish a few things: practice speaking about their craft, receive audience feedback and connect more with the artists in attendance.
From painters to photographers — a variety of creative works were presented and stories of process, fear and hope emerged from the group.
"The Nashville Creative Group has been an excellent source of not only knowledge and skill trade, but a community to grow new rising artists and creatives. Thank you Beth for giving us a place to speak from!" – Sarah Lynn Laamal
The group meets monthly on every 2nd Monday of the month. Join us at our our next meeting and subscribe to our email invites to never miss an opportunity to connect.
The Nashville Creative Group Community
Starting in August of 2012, the Nashville Creative Group has emerged as the largest creative network in Middle Tennessee with thousands of members including artists, writers, poets, musicians, teachers, comedians and culture enthusiasts. The online network has established a new standard for artists to communicate making it easier than ever to connect with the community. The group hosts monthly meetups, happy hours and events to create, talk about and experience art, music and more.
Learn more about the Nashville Creative Group and join us today on Facebook.