Nashville and Chicago's artist communities converge
Nashville Creative Group meet Art NXT Level — a Chicago based artist community founded by Sergio and Dr. Yanina Gomez.
Nashville area artists welcomed Sergio and Yanina in early August to hear about how Art NXT Level is reaching artist communities worldwide.
Art NXT Level's strategic community is connecting artists all over the globe through the online platform featuring services such as business strategy, networking savviness and technical knowledge to help artists successfully navigate the complicated and changing art world.
"We understand the challenges and frustrations of being a contemporary artist today. We are here to provide you with business tools, resources and a supportive community so that you too can experience greater success in your art career." – Sergio and Yanina Gomez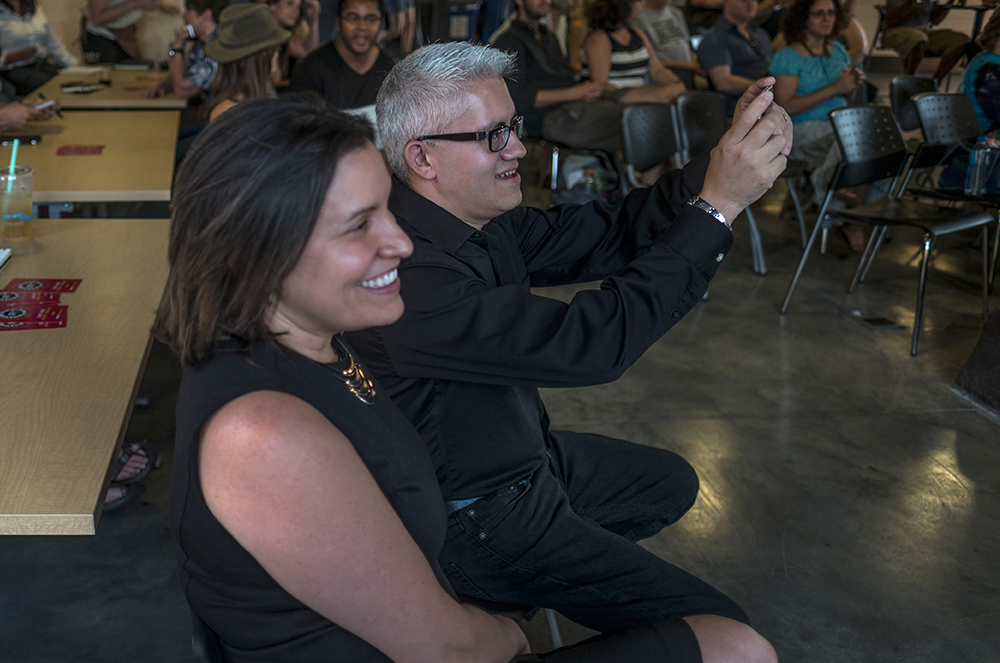 Sergio and Yanina spoke to about 75 local artists at the Nashville Creative Group's monthly meeting inspiring them to connect with opportunities beyond Nashville's city limits. They shared stories of how they grew a community of artists to expand their career by reaching audiences worldwide.
Local artist Dana Olson joined Sergio and Yanina's artist community after their presentation in Nashville. She says, "I feel like I have a personal artist manager and finally have the clarity I need to pursue my art career. By using their techniques and tools I have become much more focused and feel confident about the path I am on to take my work out into the world."
On behalf of the Nashville Creative Group, thank you Sergio and Yanina for connecting your community to ours. We can all do so much more together.
Get Connected
Grow your career right away and visit www.theartistnextlevel.com to learn more about their community, professional business courses and exhibition space, 33 Contemporary Gallery. Instantly connect and listen to their weekly podcasts featuring interviews with successful artists, art professionals and provides practical advice to take your art career to the next level.
Listen to our podcast about art, marketing and building an artist community!
Join the Conversation
Become a subscriber and submit your email here to learn more about how I'm using my creativity to build strong communities. Have something to add? Leave a comment and learn more about how I help clients on my services and process pages.